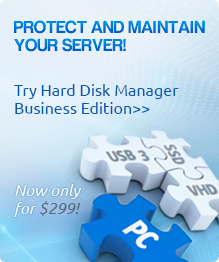 Downloads


Download Manual (4.5 MB)


Downlod Demo:

Step1:
Please fill in all the required fields. The information you enter will remain strictly confidential. If you previously registered for another Paragon product, simply enter the e-mail address you used before.
Step2:
You will receive a confirmation e-mail from eservice@paragon-software.com containing the product download links. If the e-mail hasn't arrived within 15 minutes, please check your spam, bulk or junk mail folder to locate it.
Please note:

Limitations of this Demo version:



Some operations (e.g. advanced partitioning) can not be applied physically on the hard disk.